Lusty and Luscious – sexy and appealing
I'm Melissa, a 20-year-old Latina that spends her evenings on sex cam. Many people question why a beautiful young girl like me wants to show everyone my luscious body. Honestly, I love it. I'm young, I'm hot and I'm really horny most of the time. Why shouldn't I get pleasure from meeting new and exciting people from all over the world? The things they have taught me. Mmmm, I'd love to show you what I've learned. To be honest, I didn't even know I could squirt until someone watching me on my sex cam told me how to fuck myself right. I was so innocent, now I'm like a little slut that wants to cum all the time.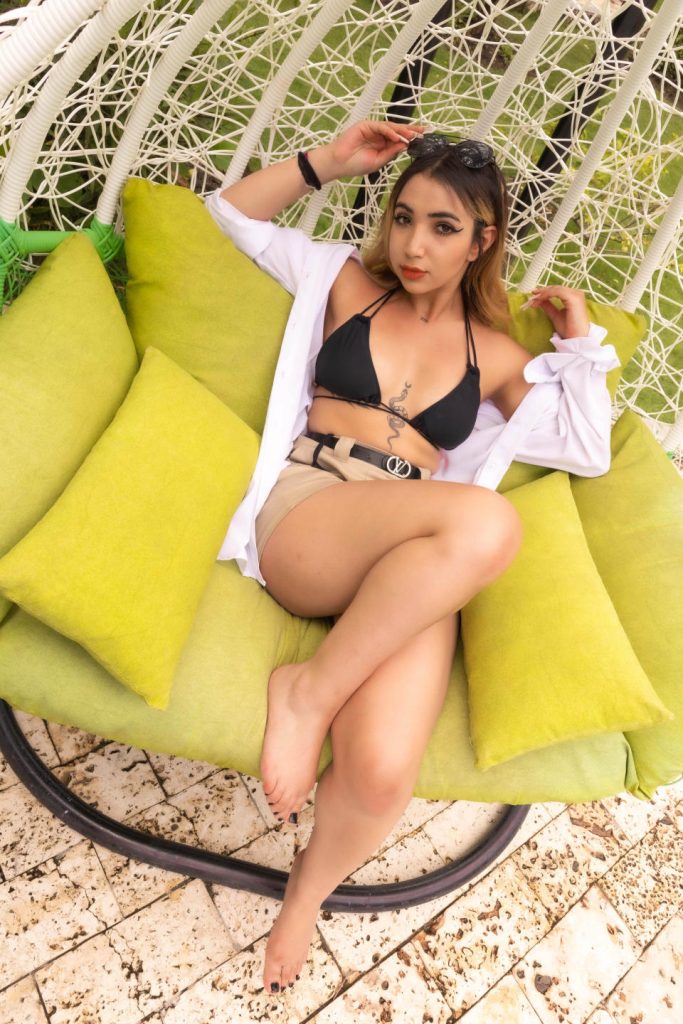 I have so many lingerie sets that I wear on my sex cam. Every time I feel like a different person. You should see my black leather bra and matching mini skirt. With all my tattoos showing, I feel like a sexy biker that needs a hot rod to ride. You got a hot rod for me, baby? I'd love for you to tell me about it. I can pick out a dildo that looks just like it and you can tell me what to do with it. If you don't tell me, you can just watch me bounce on it. Everyone loves to watch my ass while I bounce on my dildo. It is smooth and soft and you can see how it jiggles when I fuck my dildo. Sometimes when I squirt, I like to use it as lube on my ass before anal sex. My ass loves a big juicy cock. You want to see how I take yours?
Like I said, doing the sex cam has helped me learn so many different things. I like to teach others now. You want me to be your teacher? I'll come prepared with all my learning aids and tell you exactly how to please yourself. Only if you're really good and listen to me, I'll reward you. I'll show you what it feels like to have me on your lap with my titties in your face. But if you're a bad boy, I might have to give you a spanking with one of my whips. Would you like me to spank you? Will you be bad on purpose?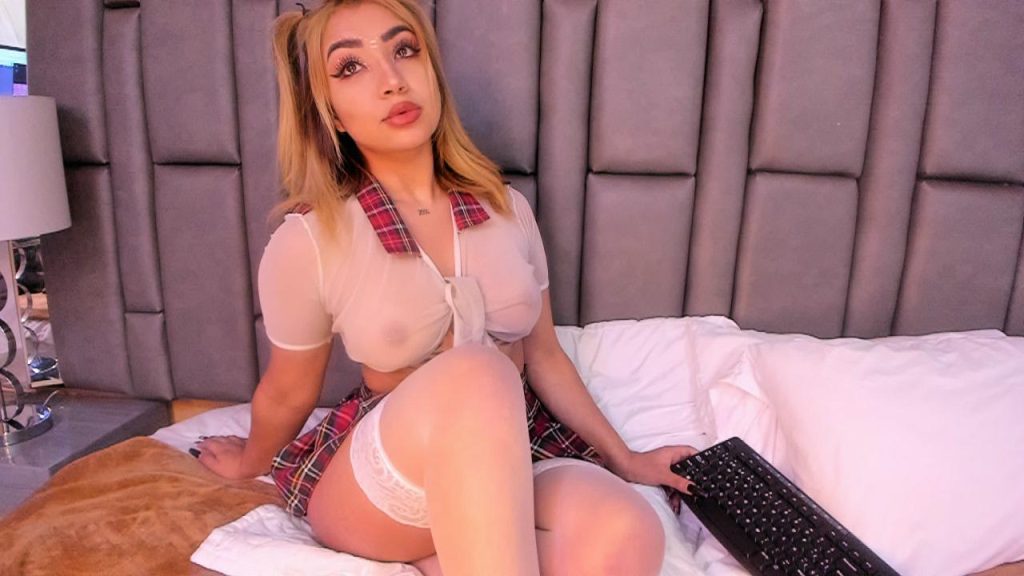 If you're a good boy and not into anything kinky, we can dance together. I'll move my body nice and slow so that you can see all my tattoos and piercings. I'll do a sexy strip tease that will make your dick twitch in your pants. I told you, I'm horny all the time. I'd prefer it if you talk to me and cum with me, but if you just want to watch me moan and squirt on my bed, we can do that too. I'll give you the best view of my wet, shaved pussy when I stretch my thick thighs up to the ceiling. You coming? I'm waiting. . .