Come and Play with me in my live chat room
I'm Kimmberly Adams, a 20 year old Latina girl that loves to role play. I have so many sexy outfits, I can be whoever you want me to be. I can please you in French, English and Dutch. All I want to do on my sex cam is bring people pleasure. I want everyone to be happy and I will do whatever it takes to make you happy. You can be quiet and just watch me pleasure myself if that's what you really want. But when I can hear you groan when I touch myself, it turns me on and makes my pussy drip. If you talk dirty to me, it's even better because I'll want to please you and just you.
I have props that go with my outfits too. The sexy secretary has glasses and a pencil that she likes to suck thinking that it's her boss's dick. The pirate likes to rub her sword all over her body because the tip is ticklish. Oh, and the schoolgirl? She knows how to get out of detention. She just has to bend over on her school desk and wiggle her bubble butt. Would you like that? Those are some of my favorites. Do you have something else in mind? All you have to do is say, baby, and I'll make your fantasy a reality.
Lots of people come to my sex cam to experience anal sex. Many women don't like it but I love it. There's nothing better that having a thick, hot cock in your ass. It makes me cum so hard, I scream. I especially like it when I can hear your balls slapping my skin. Don't you think sex cam is so much better with sound? I can even give you a close up of my hairy pussy when I orgasm. You will fucking love seeing me cum all over my fingers.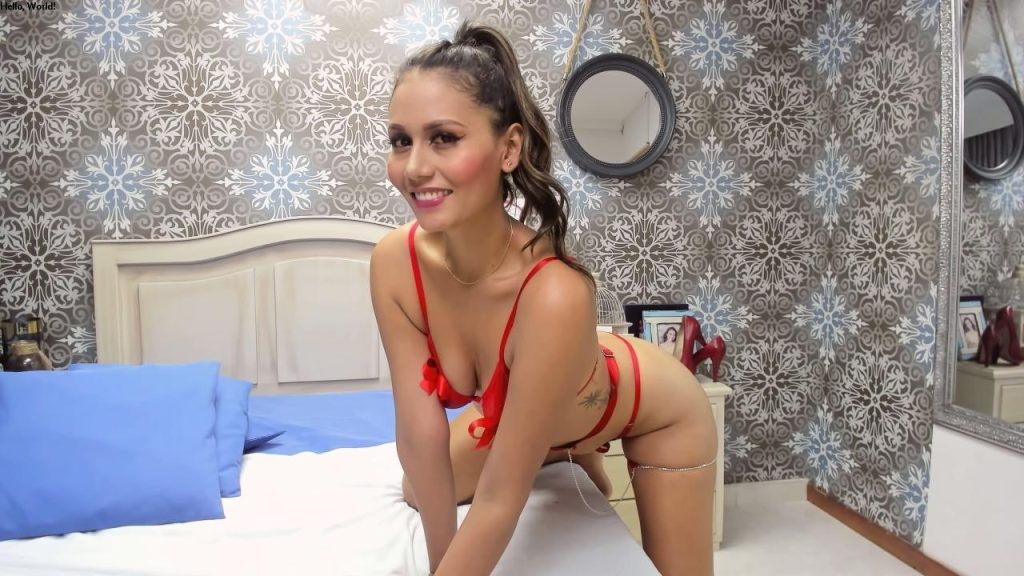 I have a big bed for us to spread out on. I have so many different camera angles, you will be shocked by what I can show you. I can make you feel as if I'm on your lap, riding your cock while my tits bounce in front of your face. Oh, did I forget to mention my big tits? I'll get them all oiled and ready for you. I'll pretend you came all over them and rub it into my skin until it shines for you. Would you like that? I would. I can even get on my knees so that you can fuck my pretty little mouth. I'll look up at you and moan to let you know just how much I'm enjoying the taste of you.
So, if you're waiting for an invitation, this is it. I am here to please you. I will be dressed and waiting just to hear your voice. I want you to tell me what makes you happy. I want to hear you scream in pleasure with me. I want to make all your dreams come true.