Enjoy Explosive Erotic Moment With Interracial Couples
We are the most talked-about sensational webcam couple. Our names are Freya Storm and Damon Michelson and we are an interracial couple. If you fantasize about doing hot and sexy things with couples of two different races, there you go… We got you! Freya and I are 19 and 20 years old, respectively.  Our favorite thing is to fuck men and women a lot. Because we are open-minded partners who really want to see everyone happy. We first make out viewers horny by doing sexy things together, then we finally make them cum by letting them flirt with us.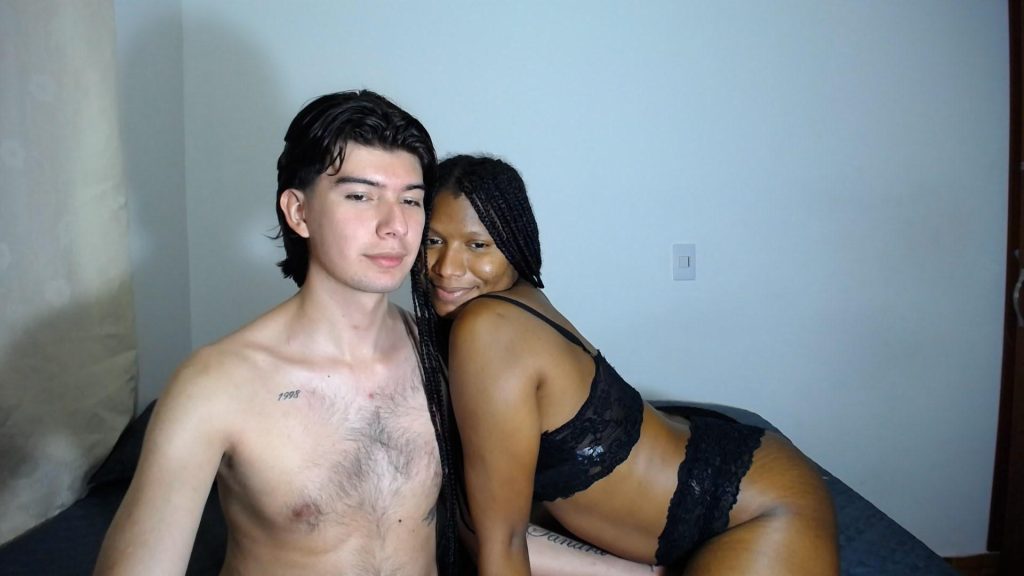 Freya enjoys me watching when another man fucks her. Damn, nothing turns me on more than the sight of it. We just love how much a little plaything we are to our viewers and that even stimulates us more. Talking dirty to Freya in my presence is so hot. But when Freya responds to the men, I always can't help myself. Sometimes, she says something like; "my boy likes to see how another man fucks me like the bitch that I am." I find it so hot that I nut almost instantly.
On our show, we try all sex styles and positions. We are not selective at all and we even have no favorites. When it comes to doggy, we are game. I know how to take Freya from behind when she arches her back for me. Damn! Nothing could be hotter than that. When she also needs to ride me, she straddles me and sinks my dick into her pussy slow that I get immediately overwhelmed. Freya is magic and magma. But it is even more magical to watch her do these slutty things. 
Come let us make Freya play with her toys. Let us insert two dildos into her pussy at once and see how nicely that tight cunt stretches. Come let us finger her asshole and plant kisses all over her body. Tell us what sex style you want us to try. If you like spooning, missionary, reverse cowgirl, etc we are open to exploring and experimenting.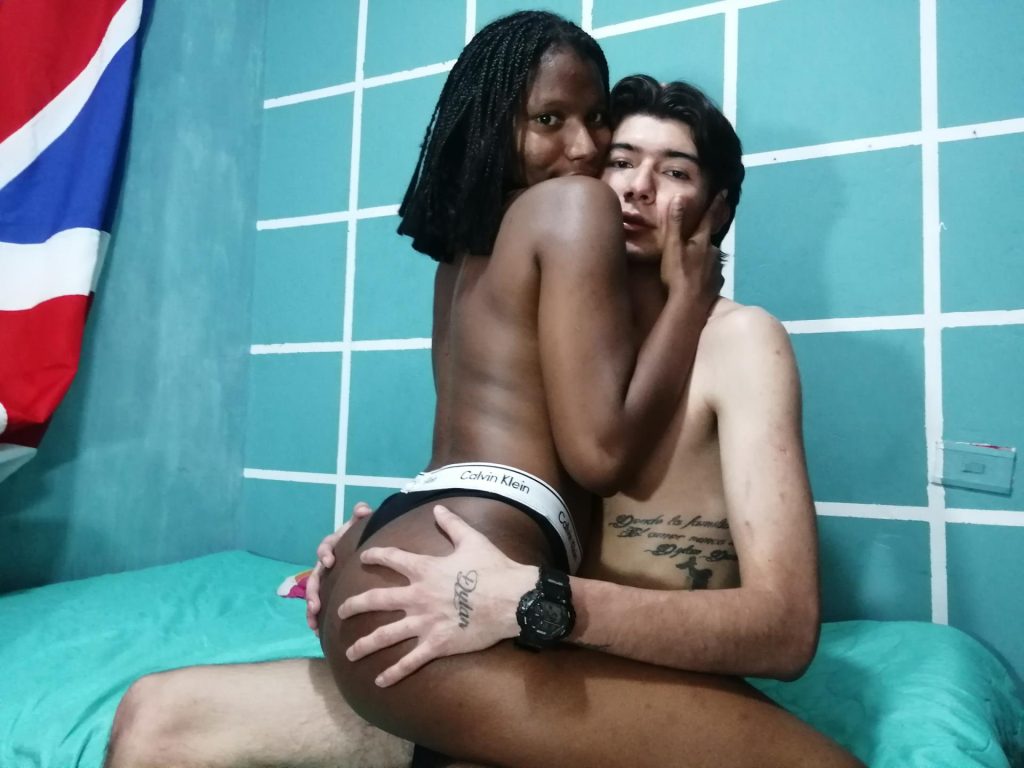 Freya does not mind erotic spanking and yeah, bad girls do need a lot of that. I make sure there are sweet, pale purple welts on my ass cheeks before I let her. I love to see her try hard to break free from my chains and ropes. Yeah, we do try submissive sex and restrictions sometimes. I enjoy tying Freya up and having my way with her. Wouldn't it be a lot of fun if we did all these together? I swear you don't want to miss this!
What are you waiting for? Add us to your list of favorite camgirl models. You will enjoy all the explosive moments in our couple cam shows. All bonuses are greatly appreciated. We give a couple of special treats to all those who show that we make them really happy through bonuses. Can't wait to host you. Ciao!