Angel faced Sex Goddess
My name is Kasi and I'm 18 years old. I'm young, blonde and extremely flexible. I can't wait to show you all my moves. I love dancing in my bedroom. It's the one place where I'm free to do what I want, wear what I want, and have fun the way I like. The way I like to have fun is to put on some sexy lingerie, red lipstick and get in my sex cam. Being a sex cam girl is not something everyone my age understands but I can assure you they are all jealous of the hot, kinky sex I get to have. They all want to know about my sexcapades but I don't tell them a thing.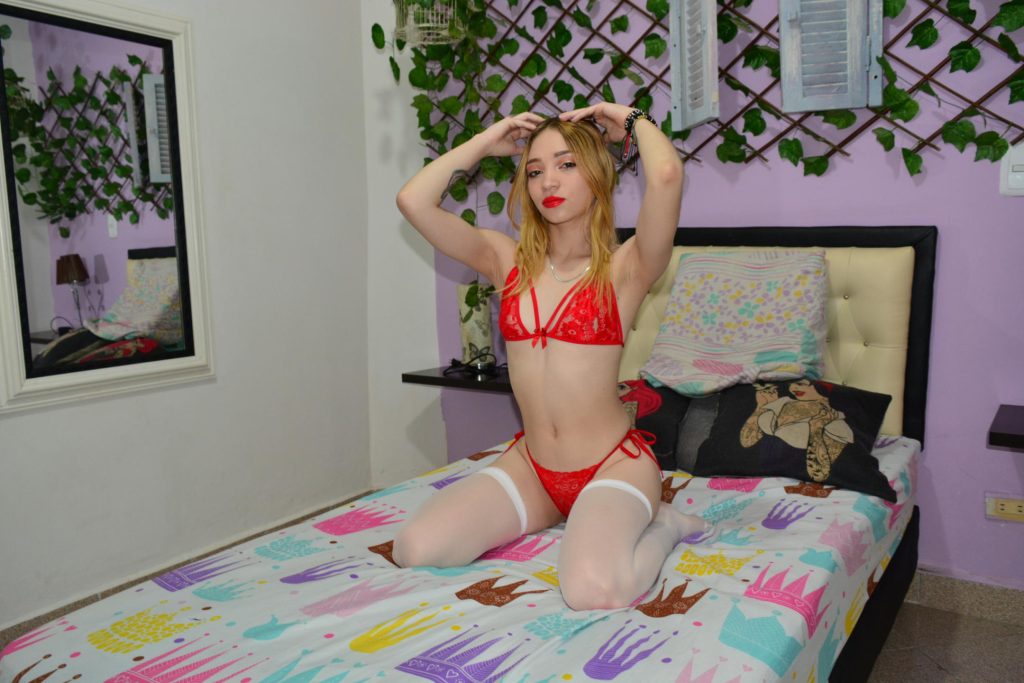 But forget about them, let's talk about us. I hope we can have some alone time in my room together. I'm a kinky little girl who has a angel face, but is far from innocent. I like to explore all sexual fantasies, which is why sex cam is like a dream come true. I never knew how many things I could do to pleasure my body. My sex cam allows me to earn enough money to buy different sex toys so that we can play together. That's why, I'm very grateful if you give me tips. I can get even more toys for us and buy new lingerie for us to enjoy.
All you have to do is tell me what you want and I will do it. I can dance naked for you, I can pleasure myself with my hands, or play with my toys until we both cum. What I really love is to be alone with you so that you can have my undivided attention. No one will bother us and we can skip all the chatting and get to the good bits. Foreplay can be fun but skipping ahead to the main event gives us more time to fuck and more chances to cum. You can tell me how you want me to suck your dick and finger myself at the same time. Or how to use my toys just the way you like. Plus, if you book an exclusive session, I get to hear your voice and that's so much sexier than text. Just like how you like to hear me moan, I'd love to hear you, too.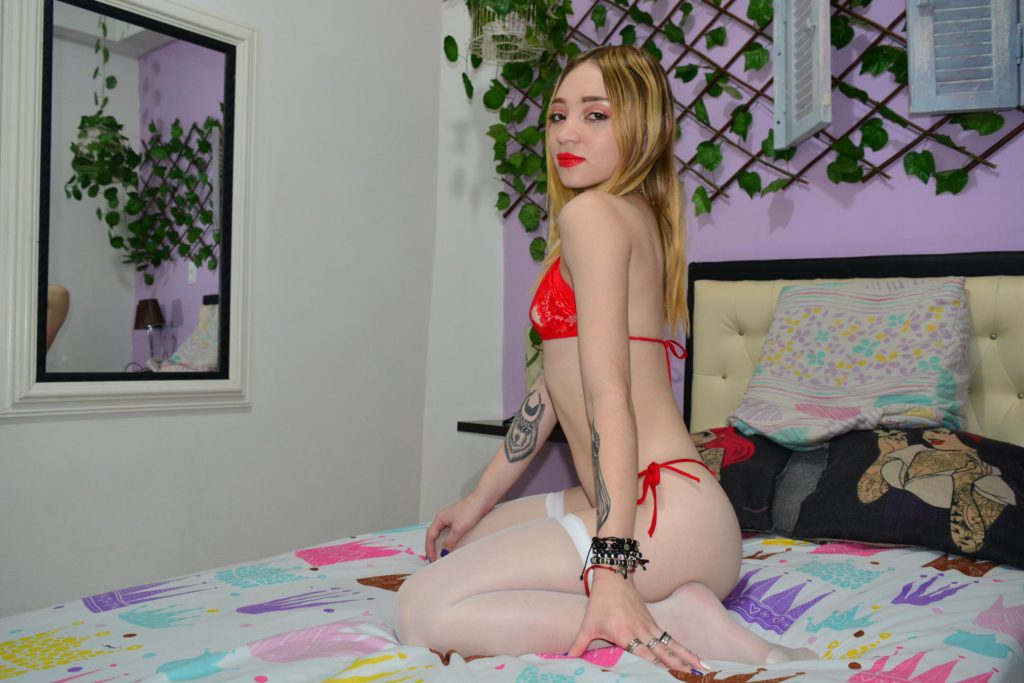 The other good thing about it just being the two of us when I'm on sex cam is that we can let out imagination run free. All the things that you don't want anyone else to know about, we can keep it just between the two of us. We can try whatever you want and I will only aim to please you. We can lick, bite, suck and fuck any which way you like. I'm flexible enough to get it done.
So, if you're looking for a good time with a young, tight, blonde, flexible, sex goddess, you know where to find me. My name is Kasi and I'm here to please.